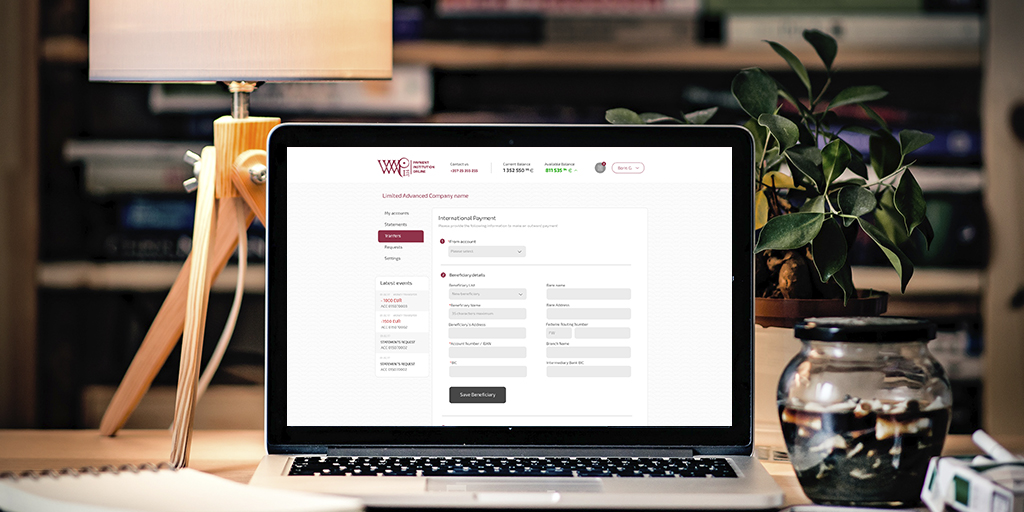 In a due course of yearly financial audit your auditors will require to obtain an official report from each payment service provider (e.g. payment institution or bank) you maintain your payment or other accounts with.
Contact Us
Such a report contains data and information on accounts' balances, accrued but not debited fees and other unsettled transactions as at the end of a financial year, as well as a list of accounts closed during the reporting period and other information required for accounting data reconciliation and further issuance of an independent Auditor's report.
Our accounting systems contain all data required for preparation of reports to our customers' auditors as appropriate.
How to obtain the report for my auditors?
Auditors conduct in accordance with International Standards on Auditing and follow certain processes and requirements.
In particular, the auditors request such report directly from bank or payment institution, without involving a client. And, likewise, payment institution/bank is required to provide, in response, a report/information directly to the client's auditors
Since information and data in a report are strictly confidential, we ensure its safeguarding and non-disclosure to any third party. Thus, we will provide an information to your auditors exclusively upon your written consent
An Authorisation Letter shall be signed by a person authorised for submission of documents in regard to the account maintained with us and is to be provided to us in any way as below:
as a paper-based original letter mailed or sent by courier or delivered personally to our office at 30B, Gladstonos Street, 3041, Limassol, Cyprus (we on the Cyprus map)
via «PI-Online» (online interface for account operation)
You may contact our customers' support team to receive a template or ready-to-sign draft of authorisation letter.